Why Use Webdadi?
We design beautiful estate agent websites that can generate 4.5x more valuation leads for your business than Zoopla. Beautifully designed to rank well on Google and improve your SEO, our websites enable you to customise and edit them through our content management software, enabling you to change and edit your website whenever you need to, completely free of charge.
Our Websites integrate with a whole host of CRM software systems such as Vebra Alto, Reapit and many more using feeds. Or you can use our CRM software which is connected directly to your Website requiring no feeds at all, all on one platform, providing your team with more visibility, far richer data and smart insights with which to

close sales,

than our competitors.
All this gives you and your team the visibility they need, streamlines day to-day business activity, whilst also saving on time and money, maximising your return on investment.


What our clients say about our websites
---
Webdadi designed three new websites for us earlier this year. Right from the first meeting we felt we were in safe hands. The Webdadi team are experienced, creative and passionate. They broke the project down into manageable chunks and guided us through each website build step by step. The process was well organised, quick and painless. The team at Webdadi were patient when we changed our minds, regarding certain features, and nothing seemed to be too much to ask. Their technical knowledge was fantastic and they were brilliant at bringing our idea to life in a slick user friendly way. All three websites look great and are easy to navigate.


The Pedder Group
Changing web provider is always a big decision, but the offering from Webdadi made it hard to refuse. Paul, Rick, Harry and the rest of the team have been fantastic every step of the way. We wanted a site to embrace our use of video and Webdadi have helped us achieve this better than any other provider on offer. They have always listened to our feedback and tried to achieve what we wanted. I look forward to their continuing development and new tools to help enhance our offering even further.


Carly Grigglestone | Sowerbys
(Properties imported from Jupix)
From the outset it was clear that our website needed to be in safe hands. The project was a vast one as our firm has a number of business areas that needed to be portrayed to their best advantage. Webdadi broke the project down into manageable chunks and guided us through step by step. We now have a future-proofed, user friendly website that has seen a substantial growth in users.


Rachel Hopping | Greenslade Taylor Hunt
(Properties imported from Reapit)
Our experience with Webdadi was INCREDIBLE, from start to present. Our first point of contact was Chris, he is one of the most friendly people there is who could never help us enough! Next- we began dealing with Rick, who has the patience of a saint and spent multiple hours talking with us about designs and training! Special mention to the Helpdesk at Webdadi who are always quick to respond. We would recommend them to anyone!


Beatrice Carter
(Properties imported from Jupix)
Fantastic company to work with. Traffic to our new Website is dramatically up. Chris Gilbert was particularly helpful, not to mention patient at the start of the process. Would absolutely recommend his firm to anybody.


Steve Barton | Parkstone Property
(Properties imported from Dezrez)
My organisation use Webdadi for all of our software issues and they built our website. They are excellent! Whenever I have had a issue they are always available to help and always resolve the issue quickly. The customer service is fantastic, if I could give them 10 stars I would! Couldn't recommend them more.


Bianca Keating | Lawson Rutter
Have recently had multiple websites built by Webdadi for our range of offices. Brilliant communication from start to finish. Has been a lengthy complicated design and build for our specifications and they have dealt with every aspect of it superbly. Would highly recommend.


Chris Brett | The Beard Group
(Properties imported from Vebra & Jupix)
Webdadi are professional and very easy to work with. Its refreshing to deal with such an innovative company who regularly provide support and feedback. Cannot rate them highly enough.


Hannah McCormack | Turpin Barker Armstrong
The whole team from start to finish were easy to deal with and nothing was ever too much to ask. Chris was very responsive from the start to help me set up the right package, Harry and Rick were fantastic in executing my needs to create the perfect website for me. I would highly recommend Webdadi to anyone in the future. Thank you so much for your fantastic service!


Josh Tenenblat | JT Homes
(Properties imported from Reapit)
"We are extremely pleased with our new Cooper and Tanner website that Webdadi built for us. Great professional service and very patient with our many requests. Very happy to recommend them."


Quintyn Howard-Evans | Cooper and Tanner
(Properties imported from Dezrez & Jupix)
Webdadi have been a professional and approachable company right from the beginning. They built us a website which we are extremely happy with, their help desk is very efficient and Chris Gilbert especially has been very helpful with ongoing support/ideas and has been a pleasure to work with. Would highly recommend.


Suzy Jamie | Townsends
(Properties imported from Rentman)






With an Estate Agent Website from Webdadi, You Will:
Save Money
Save time and money on data entry & double entry, ongoing maintenance and support costs by not having to integrate different sales and marketing software. We have already connected together our CRM, Website and e-marketing software on one platform so you don't have to.

They can all be packaged in one monthly subscription saving you time and money
Win More Instructions
Our property Websites can generate 4x more valuation leads than Zoopla. Our websites are built by a team who ensure they don't just look better than your competition but are also designed with 21 years of expert knowledge of how to funnel prospects to maximise lead generation. We fuse together great aesthetics, SEO and valuable functionality to maximise your return on investment.
Increase Google Rankings
All our websites are built on one of the industry's best SEO platforms. In addition our Website content management software (CMS) prompts you to take action to improve your SEO ranking, as well as giving you page and property insights so you get a complete picture of your website's performance.
Benefit from Lead Gen & Valuation Tools
Our websites use clever intelligence to tell you where interest in property valuations is coming from, giving you an address list of properties in postcodes for you to canvas that are most likely to win instructions. Our fast lead capture system allows quick and partial registrations resulting in suspect lead generation.
Have Unrivalled Support
When you buy a website from us, you aren't just buying a website. A team of people with years of experience will guide you through your website build, advise on the best approach & help you make the right decisions for your business. Your project needn't be painful; we do the hard work, so you don't have to.
Make Maximum Impact,

with Minimum Effort
We build a market leading website for you. You then have access to the most powerful software available to edit your website whenever you want, that tells you what to do to improve its performance, and gives you the stats you need to measure your success.
Latest Industry News and Insights
---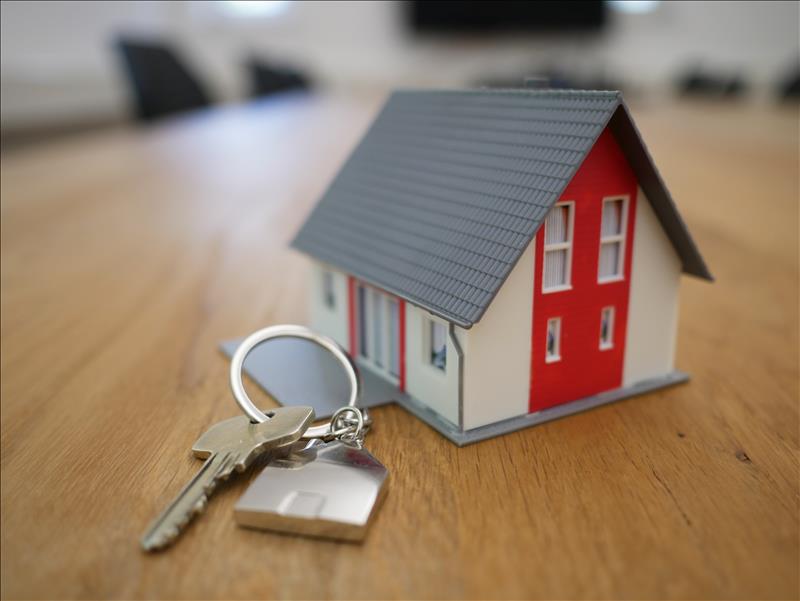 New stamp duty rates announced for England & Northern Ireland
Today's mini budget saw a raft of new measures announced by the new Chancellor Kwasi Kwarteng.
Among them was the news that stamp duty would again be amended, changing the threshold before stamp duty is paid in England & Northern Ireland, doubling from £125,000 to £250,000. This threshold was raised further for first time buyers who now won't pay any stamp duty up to £425,000.
Whether this stamp duty change will supercharge the market as it did in the summer of 2021 remains to be seen. With rising interest rates and concerns about as yet unchecked inflation,...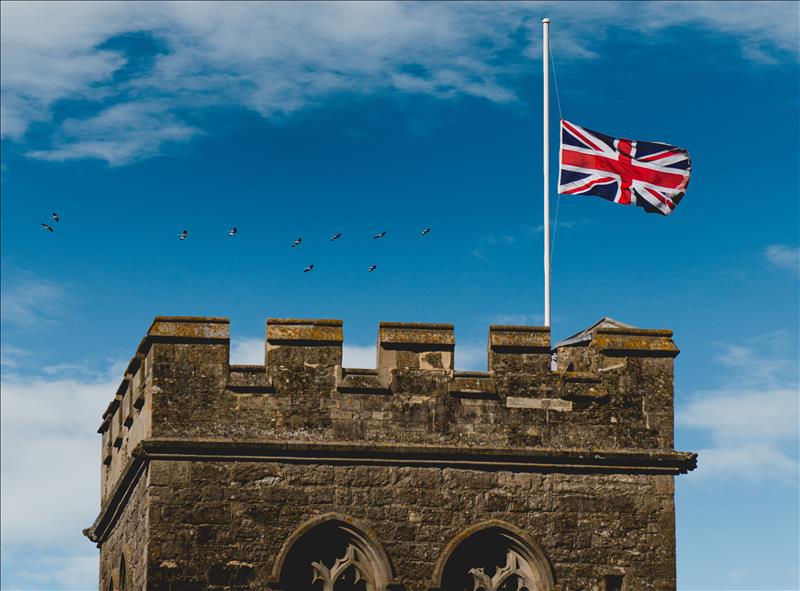 Webdadi will shut to observe Monday's bank holiday
Webdadi will be closing on Monday 19th September to observe the bank holiday in honour of Her Majesty Queen Elizabeth II's state funeral.
We will reopen as usual at 9am on Tuesday 20th September.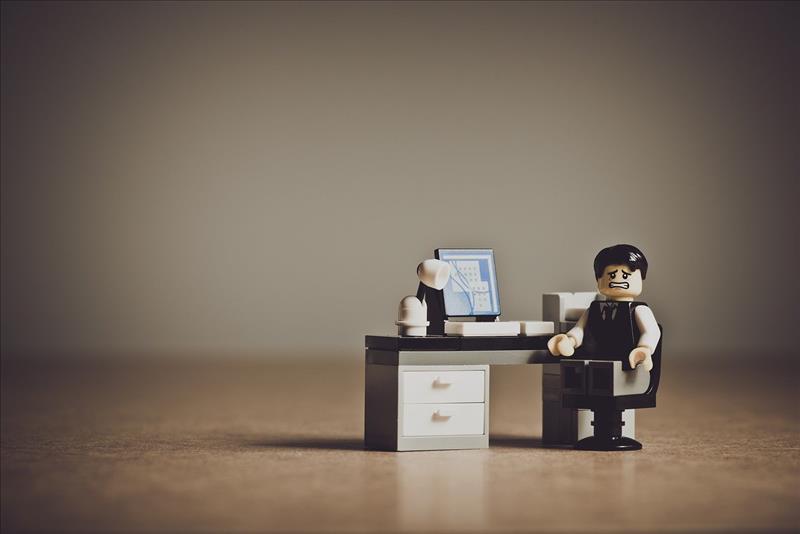 7 Reasons Why Outdated Websites Are Bad for Business
When it comes to business, first impressions are everything. This is particularly true when it comes to your online presence. What do you think happens when a potential client lands on your website and it looks like it hasn't been updated in months? It creates an immediate negative first impression.
Is that the impression you want people to get when they think of your business? Probably not, but so many businesses don't make their website the priority it should be. Perhaps you spent a great deal of money setting up your website years ago and thought that was "job done"....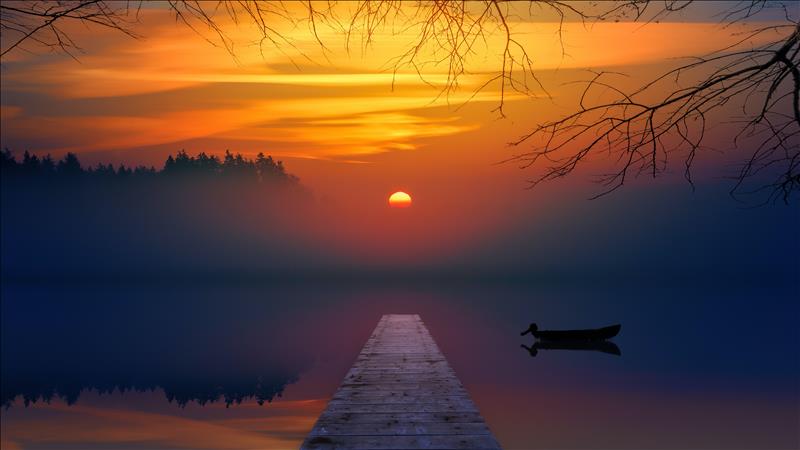 Important Product Update; Website Template Retirement
IMPORTANT PRODUCT UPDATE
From today, we will no longer be updating our old non-Atom website templates with new products, features, or legislation updates. These website templates include the Zephyr (+), Helios, Quantum (+), Kinesis, Horizon, Slipstream and Velocity templates.
In reality, some of the new products and features we have released have not been available on these templates as the technology powering them is simply not compatible with the older technology on these templates. However, from today, these templates will no longer receive any updates in regards to their functionality.
In...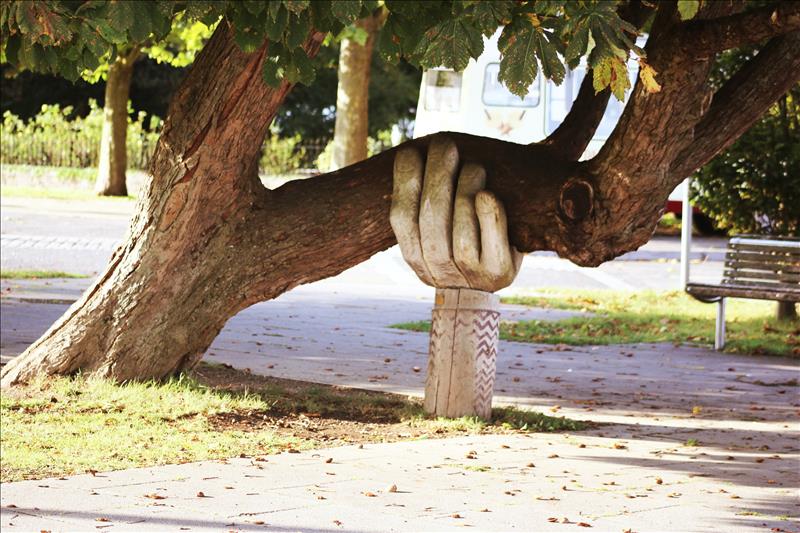 Important Service Update - Support User Licenses
Service update
We're changing the way we offer support to our customers to help streamline and resolve your queries faster.
Within your VIA software, you can add as many users to the system as you need to as we don't charge you per seat/per user. This means you can add as many users as you like without incurring any additional costs.
Everyone in your business can access VIA who needs to, and with different user rights for you to choose from, you can also ensure they only have access to the parts of Via you want them to. This includes adding users from third party companies...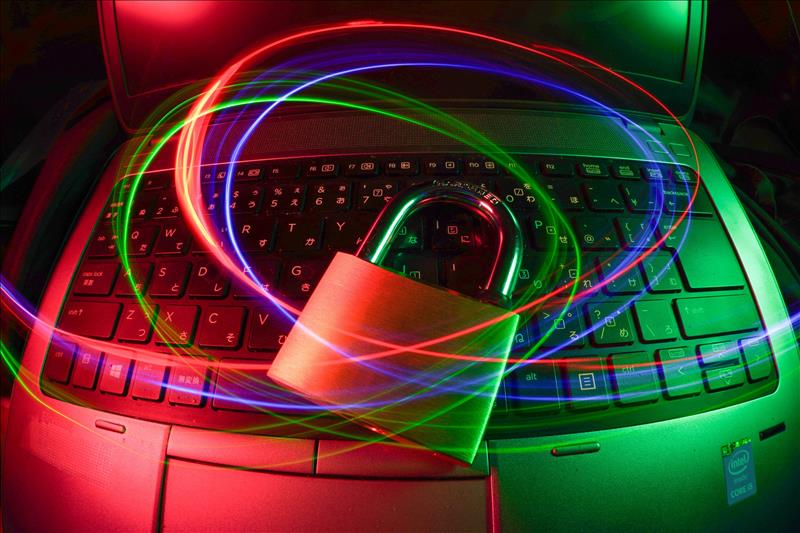 New Update! Website's have been upgraded to use Google's reCAPTCHA V3
Who's this update for?
Anyone on the Atom website platform
What's the cost and how do I get it?
Absolutely nothing, it's free for everyone who has an Atom website
What's the update?
All Atom website's have been updated to use Google's latest V3 reCAPTCHA.
Have you ever been asked to confirm you're not a robot, or asked to identify every square containing a bus when using a website? If you have, then you'll have experienced Google's reCAPTCHA tool. It's designed to prevent bots submitting spam forms on a website. This is not only annoying...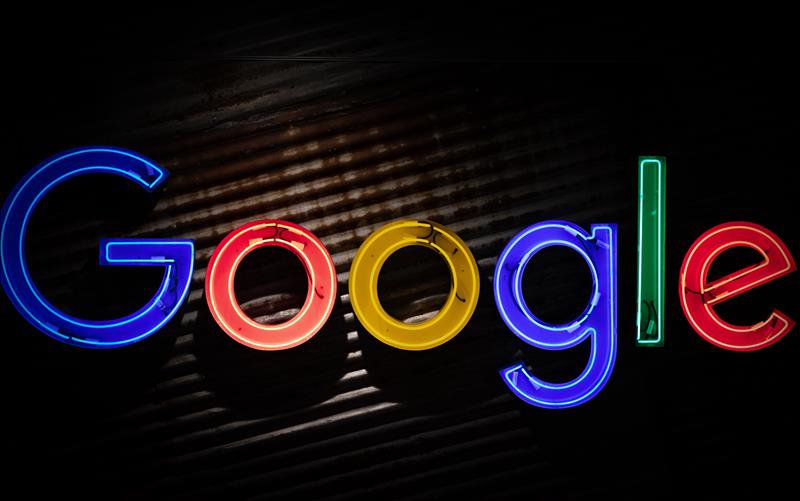 New Update! Google optimisations to boost your website's SEO
Who's this update for?
Everyone!
What's the cost and how do I get it?
Absolutely nothing, it's free for everyone who has a Webdadi website. You don't need to do anything, the changes have already been added to your website
What's the update?
We've added some new optimisations to your website in response to Google's new core update. Most of these updates aren't visual, you won't necessarily notice them, but they will improve the performance of your website and boost your SEO. Google constantly changes the way it ranks a website, so we adapt your...
Attention-Seeking Websites: How to Use Visuals Most Effectively

Visuals are one of the most effective ways to grab the attention of your audience and retain their interest. Whether it's photos, video content or infographics, visuals are guaranteed to make your website more enjoyable and aesthetically pleasing. But there are ways to use it more strategically to optimise the visual content you choose and create a truly attention-seeking site.
The importance of visualsContent isn't just text, and visuals can and should form an integral part of any marketing campaign or website design. Visual content has the power to attract and retain an audience,...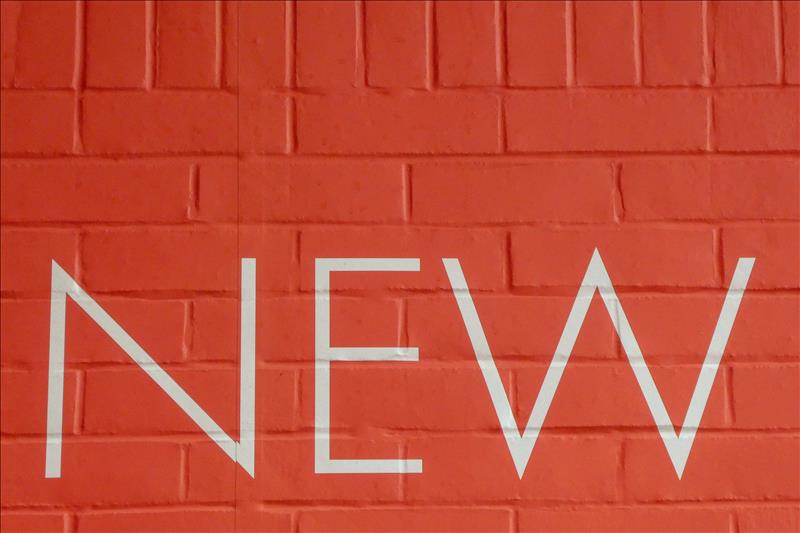 New Update! New features to help you manage your website leads
Who's this update for?
Everyone!
What's the cost and how do I get it?
Nothing, it's free for everyone. The feature will simply be available the next time you login to VIA
What's the update:
We've made it easier than ever for you to see your website leads and action a response.
The new website leads panel shows you every lead that's come in from your website, summarizing the key information, and allowing to email or phone the applicant or vendor in one click.
You no longer have to work off of email to see your website lead details, so you don't...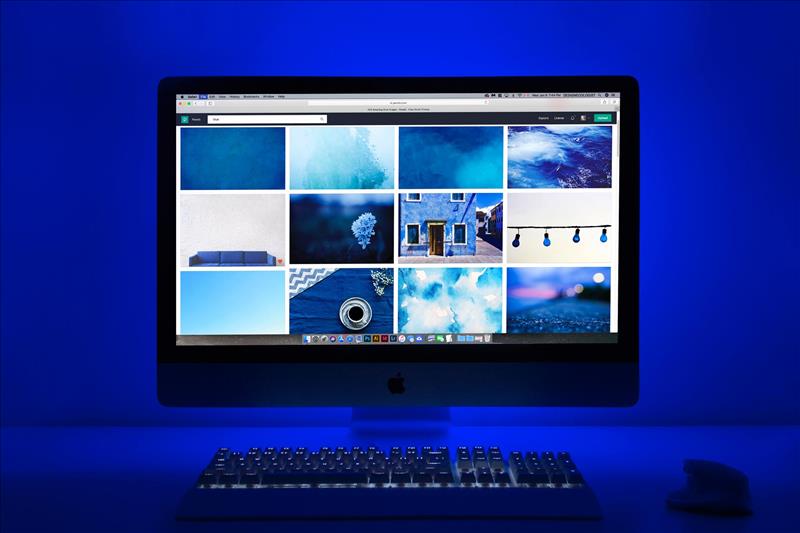 Is Your Website Working Hard Enough?
Is your website working hard enough for you? Asking yourself these six questions about your website will reveal whether it is time for an upgrade.

Perhaps you are a long-running agency with an established website, or perhaps you are a relatively new start-up with a shiny new website to match. Regardless, websites are not a "been there, done that" situation – the truth is, a great website is never truly finished.

If you are unsure if you are ready for a website upgrade, here are six questions to ask yourself:

1....